Business Law, Corporations & Partnerships
The wise business person knows that having legal guidance is the key to success. If you call before the trouble starts, you are ahead of the game. If you call after trouble starts, we have experience in helping our clients reach a reasonable conclusion.
Family Law, Divorce, Custody & Support
Nothing in life is more important than family, and few things are more taxing than a breakdown in the family. At Solomon, Budman & Stricker, LLP, we pay particularly close attention to your needs and have your best interests at heart.
Social Security Disability, Wills, Trusts and Estates, Real Estate Litigation, Contracts, Leases, Insurance, Litigation, Pre-Nups, Mediation.
It's not a secret that planning and preparation pays off. At Solomon, Budman & Stricker, LLP, we place an emphasis on details, as that is what allows us to provide you with the best legal advice and build the best strategy. Whether helping file for the dissolution of a marriage or preparing for an out-of-court mediation, we prefer to take a cooperative approach and cover all the bases. Our goal is to provide our clients with guidance and solutions, regardless of the legal situation. *
An on the job injury can have devastating consequenses. We offer decades of experience in dealing with the intricacies in this area of law. You need our experience to work with the insurance company, adjusters, doctors and the Commission.
Automobile Accidents and Personal Injury
After suffering serious injuries in an accident, you are hardly in a position to make your claim with the insurance company. Let our experienced team help you reach a settlement or take the case to court to prove all of the elements of your injuries from cars, trucks, vans, motorcycles, farm equipment and boats.
Blumberg v. Nealco, Inc., 310 S.C. 492, 427 S.E.2d 659 (1993). This case creates the criteria for the award of court-ordered attorney's fees to be awarded to the firm's client. This case has been cited by the South Carolina Supreme Court and South Carolina Court of Appeals in over 60 reported cases, and appears as authority in more than 10 secondary legal sources.
Simmons v.

Simmons

, 370 S.C. 109, 634 S.E.2d 1 (Ct. App. 2006). Ruling that South Carolina Family Courts do not have subject matter jurisdiction to divide Social Security Retirement Benefits in Equitable Division. A Rule to Show Cause against the firm's client was dismissed.
Freeman v. South Carolina Public Railways Commission,

302 S.C. 51, 393 S.E.2d 383 (1990), overruling recognized by Hilton v. South Carolina Public Railways Commission, 307 S.C. 63, 413 S.E.2d 845 (1992). Ruling that the firm's client, an injured railroad worker, may bring suit against a state agency under the Federal Employers Liability Act (F.E.L.A.).
River Road Co. v. Energy Master Products, Inc.

, 300 S.C. 316, 387 S.E.2d 694 (Ct. App. 1989). Ruling that that a default judgment against the firm's client should be dismissed, as the judgment failed to comply with the South Carolina Rules of Civil Procedure.
Storen v. Meadors

, 295 S.C. 438, 369 S.E.2d 651 (Ct. App. 1988). Ruling that the firm's client exercised "good faith' in the performance of a contingency contract to purchase real estate.
Marshall v. Marshall,

282 S.C. 336, 318 S.E.2d 133 (Ct. App. 1984). Ruling that a divorce and separation agreement obtained by the firm's client in Florida was entitled to Full Faith and Credit, and therefore enforceable, in South Carolina.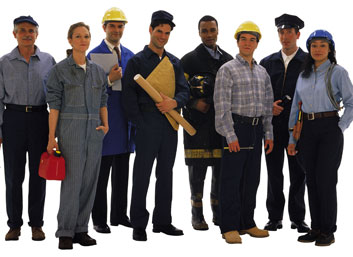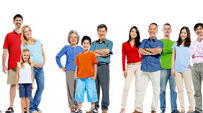 * Injury cases can be accepted on a percentage, contingency fee basis. That is, no attorney's fees are owed unless we collect 3rd party funds, or certain insurance benefits, on your behalf. In contingency fee cases, costs and expenses are deducted from the client's share after the payment of attorney's fees. Most other cases are accepted on an hourly fee or flat fee basis, plus expenses. Our clients are never charged any hidden fees or expenses.